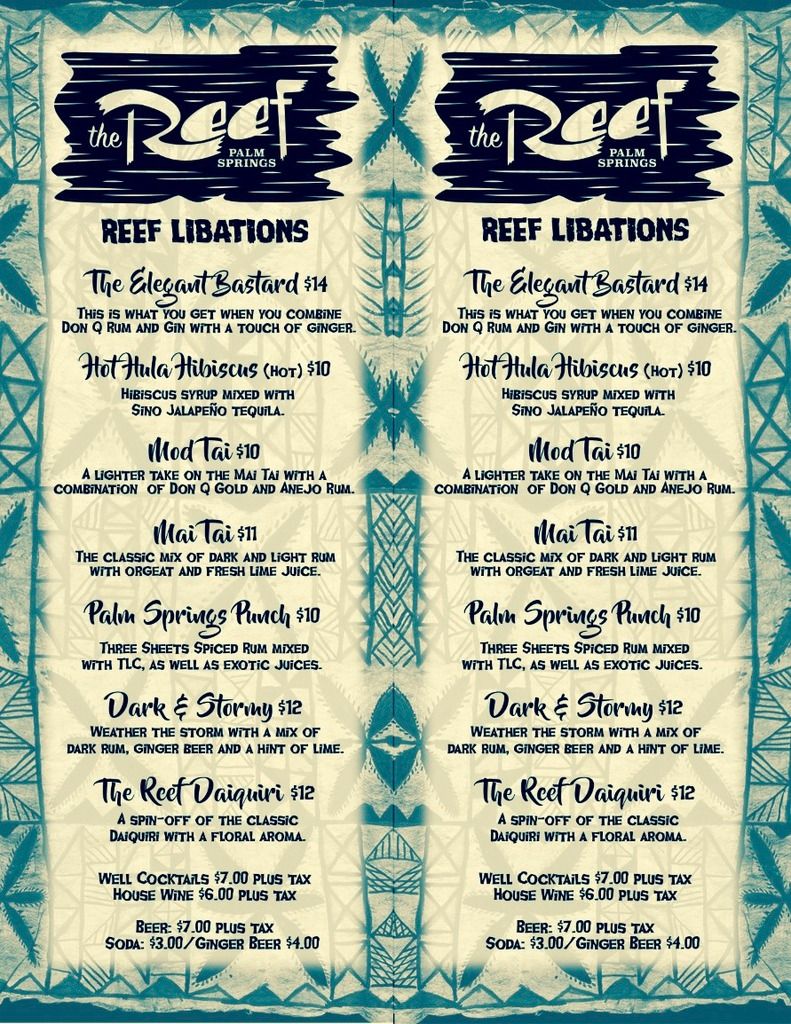 The Elegant Bastard: $14
This is what you get when you combine
Don Q Rum and Gin with a touch of ginger.
Hot Hula Hibiscus (Hot) $10
Hibiscus syrup mixed with Sino
Jalapeño tequila.
Mod Tai: $10
A lighter take on the Mai Tai, with a combination
of Don Q Gold and Anejo Rum.
Mai Tai $11
The classic mix of dark and light rum with orgeat
and fresh lime juice.
Palm Springs Punch: $10
Three Sheets Spiced Rum mixed with TLC, as well as exotic juices.
Dark & Stormy: $12
Weather the storm with a mix of dark rum, ginger beer and a hint of lime.
The Reef Daiquiri: $12
A spin-off of the classic Daiquiri with a floral aroma.
Well Cocktails $7.00 plus tax
House Wine $6.00 plus tax
Beer: $7.00 plus tax
Soda: $3.00/Ginger Beer $4.00
​